The smart HR management system or software for your growing businesses
Manage your entire HR function: employee data, time-off, onboarding, and HR workflows in one single place with HR management solution
The best HR management solution to manage employees
The best HR management solution for your business. It is an easy to use platform that helps you integrate all your HR management seamlessly.

Manage the salaries
Get rid of the difficulty of boring manual payroll calculations and manage all your employee's salaries and be sure that your employees are always paid on time.

Track the attendances
Get an automated attendance tracking system and track your employees' everyday work hours by daily recording their clock-in & clock-out time.

Manage the leaves
Opt a transparent leave management system that allows visibility into every form of absence, and provides you exact real-time data, and highlights leave trends.
Manage whole remote team & work in single place
Connect anytime, anywhere with your team in a single place. It facilitates 24/7 collaboration with your team who is dispersed across time zones, continents, and countries.

Add and remove company employees
Enables you to integrate all your HR operations seamlessly and provides you the authority to add and remove your company's employee platform.

Track employees activities
Track the everyday activities of your employees. It does not just allow you to track how much time your employees spend on projects or tasks but also how productive they are.

Manage employees & department
Get HR solutions that work amazingly with your business operations and can manage your employees and department by keeping them happy and productive.

Real-Time attendance tracking
Experience the fully integrated real-time attendance tracking which enables you to plan better. Track your employee's attendance, tasks timesheet, and employee absence calendar in real-time.

Manage leaves & holidays
Manage employees leave and holidays requests with ease. You can track the number of paid and sick leave and can check the number of leaves available in the employee's account.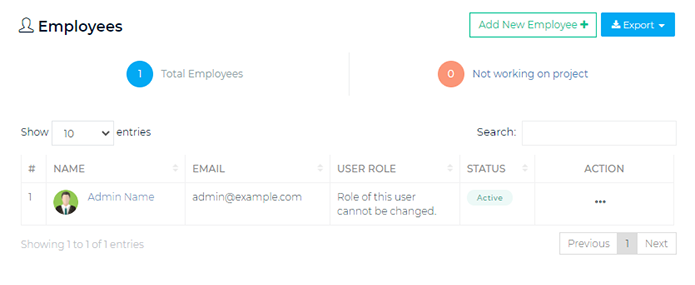 Check employee's performance
Check employee's performance with complete transparency. It lessens the traditional process of performance appraisals, evaluations, and employee reviews.

Complete salary process
Generate salaries and arrears for the employees along with the statutory compliance and attendance. It enables you to process your employee's salary in just a few clicks.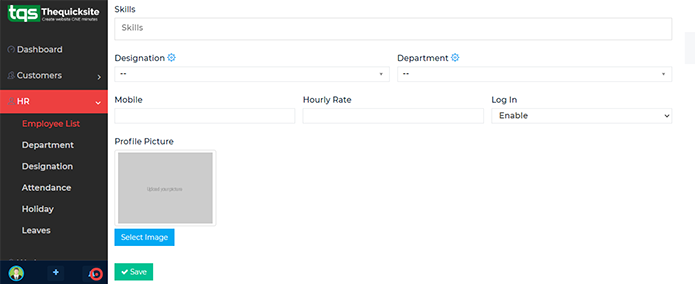 Manage employees information
Easily manage and access your employee information that can include personal information, banking and tax details, salary history, time off requests, insurance plans, performance feedback, etc.
Key features
Some must-have features of HR management which are based on the abilities offered by market leaders in this space.

Leaves Management
Keep track of how many holidays or leaves your employee has already used and how many leaves they have left in their account.

Employee management
Allows you to plan your workforce as per the demands of the workload. You can configure a schedule, manage headcount, assign compensation, and set up an HR strategy within the allotted budget.

Attendance
Check the availability of your employees in the office by tracking there in/out time. It also helps you to track how many hours they are dedicatedly engaged in a particular project or task.

Employees Performance
Check if employees have weaknesses in their workplace skills and if their weakness hits their productivity and performance.

Time Management
Monitor your staff hours and keep track of every minute they worked. It enables you to track real-time monitoring of staff absence.

Payroll
Get depositing and reporting of payroll system information. It takes care of the wages of the employees, their deductions, and employee record-keeping processes.

Salary
Calculate monthly salary, tax, and social security of employees. It allows you to easily set up the salary structure and revision of each employee and be sure that your employees are always paid on time.

Holidays
Manage your holidays and check the balance of leave,the absence validation circuit, absence requests, the forecast management of counters, etc

Automated notifications
Trigger alerts and automated notifications that you can use for delivering reminders, updates, process/policy, and other internal communications.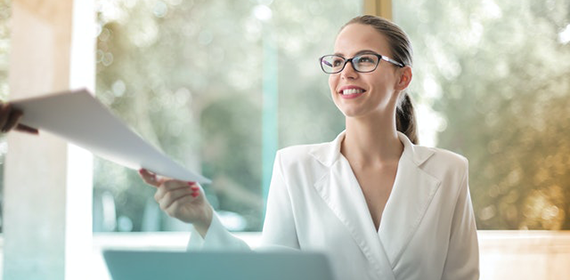 What is HR management?
HR (Human Resources) management is used to represent both the individuals who work for a company or other organization and the department who are responsible for managing resources for employees. HR professionals help organizations to manage people which includes staff hiring, compensation, training and development, company's benefits, strategic HR management, and other functions.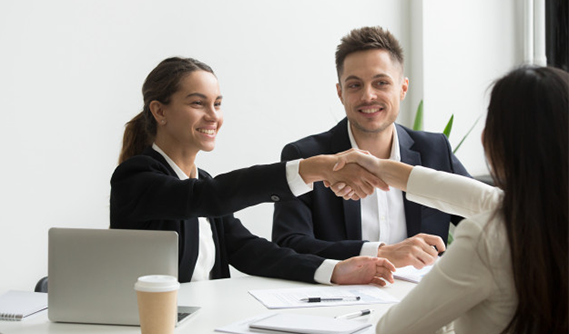 Why is human resource management important?
Human resources management works as a solid bridge to fill the gap between employees' performance and the organization's strategic objectives. They deal with all issues related to performance management, compensation, safety, organization development, benefits, wellness, training, employee motivation, and others. In short human resources management plays a strategic role in managing employees and the workplace culture environment.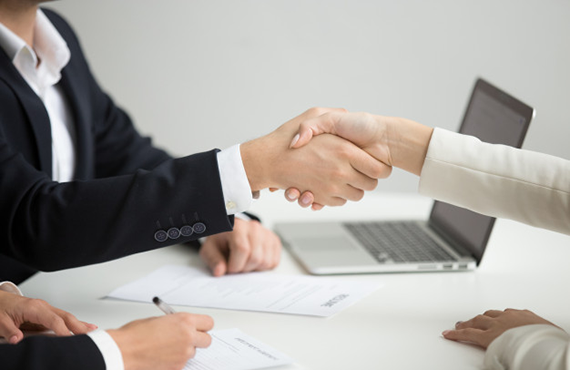 What is an HR management system (HRMS)?
HRMS (Human Resource Management System) is an array of software including HCM (Human Capital Management) and HRIS (Human Resource Information System) that help HR (Human Resources) staff take care of the most valuable assets of the organization. Human resources tasks are very time consuming and tangled to perform manually. That is why there is a need for a technological solution like an HRMS because it helps you to manage your staff better, save time, and cut costs.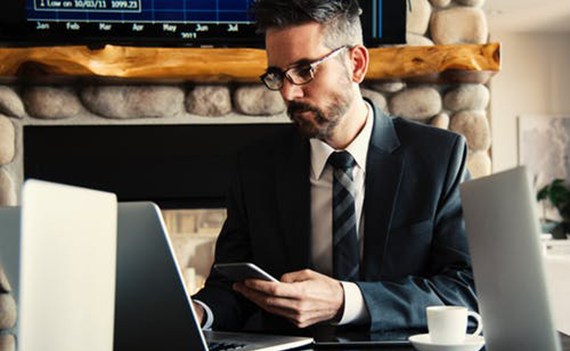 Why do you need a human resource management system or solution?
A human resource management system helps you to manage all employee information and data, such as status changes and enrollment. It allows every employee to update their data without any involvement of HR for minor tasks. Also, it helps employers to gather metrics about management, performance recruitment, benefits and compensation activities, etc.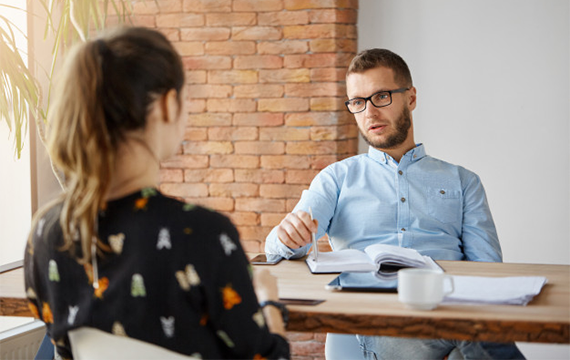 Benefits of HR management software or system
HR management software helps you to easily handle HR routine tasks
You will get improved efficiency of your HR team
It'll improve your employee experience
It saves your money
You will get a single set of data
You will be able to monitor leaves and absences
Have a look on responses we get from our satisfied users
Our client's reviews will help you to make up your mind for choosing the best management system to satisfy your all management needs.

A one-stop destination for all your needs. But there is one thing that attracts me the most and that is its HR management feature. This human resources feature takes a big load off the HR department. They are providing you the simple HR management system which helps you to track all employee activities, check their attendance, salary, leaves, and get approvals online, simplify HR work, and deep insights with zero effort.
Timothy Gonzalez

Incredible services with world-class features, especially the ticket support system they are providing. They are providing you their full support whenever you need it. No matter whether the issue is for HR management features, CRM, or any other management system. All you need is to just raise a ticket regarding the issue you are facing and their experts will approach with the resolution less than 24 hours.
Irene Russell

The more I explore the feature of IMWCMS, the more I feel obsessed with this platform. Because it is your team workspace where knowledge and collaboration meet to achieve great things. You can plan your every project by using features like Task Management, HR Management, Milestones, and bill Management.
John Berger

Go the best experience with the IMWCMS, this platform not only offers you flexibility but also provide full support to all your business needs. The simple intuitive interface helps managers to set a clear workflow to improve productivity. But the best part is a time tracking, you can track the total amount of time each project contributor spends on their assigned tasks.
Gerald Alley
Still, Thinking To Get Started?
Just try our FREE Trial for one month and experience the most proficient and efficient way of management.
No installation
No credit card
No chaos