Collaborates with your in-house & remote teams with Project management software
Best-in-class tool and solution that empowers your business to deliver stronger outcomes — on-time and within your budget.
Easily manage your projects & tasks at a single place
Complete project management solution that helps your businesses with tasks management, projects management, client requirements, and more.

Track project time & progress
Track time and the progress of each project, you can easily track the amount of time spent by each project contributor on their assigned tasks.

Collaborate with in-house & remote teams
Collaborate with your in-house and remote team with complete transparency, accountability, and context. With increased visibility, you can easily collaborate at the core of every project.

Stay on schedule
Schedule your project in advance and keep your team focused on what still needs to be done and what their upcoming projects need to be delivered on time.
Key Features
Simple and indispensable features that deliver the biggest value to your business.

Task management
Manage your every task for the ease of your team so that they can work smoothly. It involves a process by which you can follow a task via its lifecycle, tracking to reporting, and from planning to testing.

Project manager
No matter if you are looking for an easy way to organize tasks or a powerful, enterprise-grade system, you can easily manage your every task and project.

Manage time
Keep track of everything, without overburdening your team members with any additional work. You will be able to manage your project's time to ensure that your goal is met.

Custom workflows
It enables your system to meet your team's unique processes and also allows you to build workflow statuses that can map directly to each process stage.

Kanban boards
Get an amazing approach to manage the work that also emphasizes managing your employee's workloads and ensures that your tasks don't get stuck in a bottleneck.

Gantt chart
Build to automate the process to give support to more advanced Gantt requirements like creating tasks, adding milestones, identifying the critical path of a project, or dependencies.

Assign roles
Assign roles and responsibilities to your team for their smooth functioning. You can communicate with the team during the project and make sure that everyone is contributing to a project.

Deadlines
Set a deadline for the project before starting and then execute your projects so that you can deliver results on time, whether they are in the home, office, or on-the-go.

Discussions
Have a discussion with your team members about the business progress and offer a precious opportunity to focus on great discussions that will drive your business forward.

Real-time chat
Have one-on-one chat, private chat, group- chat team members so that you can communicate with them however you like.

Email notifications
Get notification alert anytime whenever someone makes changes to tasks created by the project manager or team leaders.

Messages
Communicate with your team via messages, you can manage your projects and team and improve communication and processes of projects for achieving your business goals

Comments
You leave comments, notes on tasks, projects, and folders within your project management software. You can use comments to provide updates, communicate with your team, and ask questions.

Calendar
The best solution for your team members to collaborate on project planning in real-time. It enables you to build multiple calendars and view them concurrently or one at a time.

Files & docs
Easily share required files and docs with your team which includes a statement of work, contracts, project charter, documentation, requirements, change control register, stakeholder register, an activity list, and other similar documents.

Create notes
Create notes with project management software, it enables you to create task lists into outlines and notes. Also, it provides you with ease to share workspaces.

Status updates
You don't have to monitor every project's progress separately in a different tool. You will get different views to check the status of your project.

Milestones
Create project milestones with project management software. You can use it as signal posts for external review or input, project's start or end date, budget checks, external review or input, and much more.

Tickets
Get a ticket system that allows your users and customers to submit tickets directly by email. It allows users to create tickets, classifies, replies, and captures all future replies

Project overview
You can have a complete overview of your project in a glance with a project management system that helps you to stay on top of your every project.

Project progress report
Project management reporting allows you to view and report your business progress in real-time with just one click of a button.

Task Report
Get a daily task report of your employees and analyzing their productivity routine check will help you to stay off the top of every project and meet the deadline.

Time Log Report
You can check the time log report of your team and track work hours across projects with an easy time tracker report by the project management tool.
Workload report
Workload report helps you to visualize your employee's utilization and workload distribution within a project or group of projects.

Income & expense report
Income and expense reports will give you both a detailed view and an overview of the income and spending in your Budget accounts.

Project planning and scheduling
Project planning and scheduling will ensure all aspects of the project are properly planned and accounted for timely deliveries.

Track and monitor progress
You can track your progress and become more purposeful about the work you do. Monitoring will help you to stick to your timeline and identify problems early.

Analyze work projects progress
Project management software allows you to review the work progress, and financial status of projects and will help you to resolve all issues.

Collaborate with in-house & remote teams
Collaboration with the in-house and remote team and will improve the work efficiency. With the routine collaboration, you can set expectations so your team should know what they have to do.

Improve relationships with your clients
Project management software works with complete transparency and helps you to build a healthy business relationship with your clients in any way.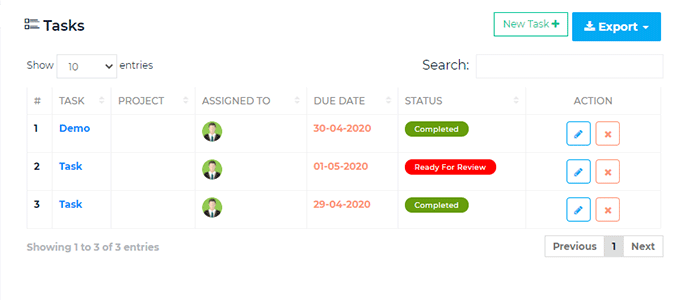 Improve productivity with easy task management
Project management software helps you to keep everyone involved in projects which will improve the team's productivity and tasks and helps you plan.

Manage projects milestones & bills
It enables you to bill a customer according to each milestone created within the project. Moreover, you can calculate milestones either automatically or manually.

Improve team communication
Improve team communication and make them feel comfortable so that they can work with more honesty and more efficiently.

Stay updated with reports
Check daily reports of every project and task and stay updated with the progress reports. With these updates, you can check how and when a particular project is started and what needs to be completed.

Time tracking
Track the time of every activity of your employees and see exactly where the time goes and how much time they are spending on a particular project.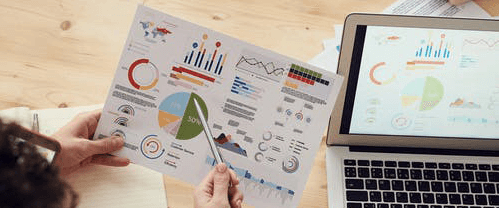 What is project management?
Project management is a critical practice or an application of process, skills, methods, experience, tools, deliveries, techniques, and knowledge to achieve specific project adjectives. It ensures a solid path to project success by meeting your requirements and goals.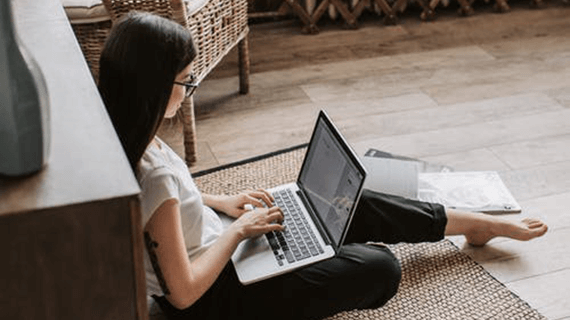 Why is project management important?
Project management is essential for every individual who is running their own business. It takes care of your every business need, and ensures what is being delivered is right, and will deliver real value to every client. It takes control of a project from beginning to end and ensures that the initiatives and goals are strategically aligned.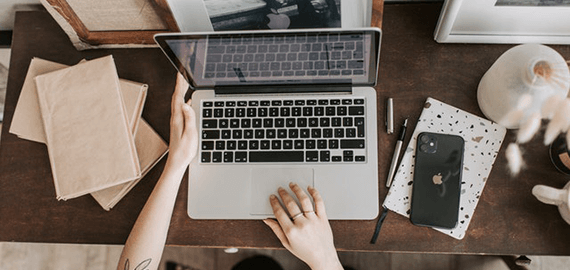 What is project management software or tool?
Project management tools or software are meant to build to assist a team or individual to effectively organize work and easily manage tasks and projects. Usually, the term refers to project management software that you can easily find online which includes the technology, resources, and methodology that enable project completion.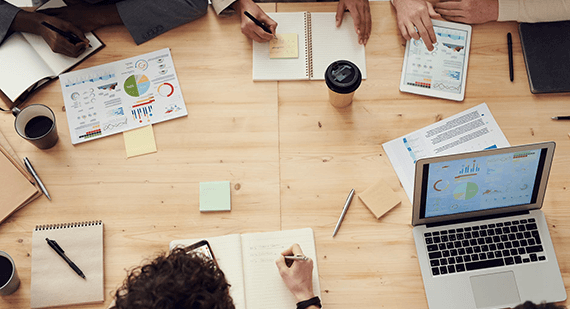 Why do you need a project management tool or system?
Project management is best to cherish every business dream. Because it provides you the potential to set a hierarchy of tasks for efficient and effective completion. It also indicates to you which steps are consecutive and which tasks are dependent on one another. This provides ease to your team so that they can easily handle every task and project.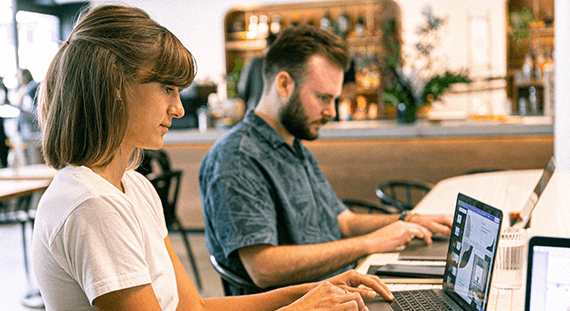 Why do you need a project management tool or system?
The project management tool is best for improved scheduling and planning of your projects.
It will help you to collaborate more with your team to get effective results.
You can easily handle your remote team
You will also get effective HR management (Human Resources) feature
Have a look on responses we get from our satisfied users
Our client's reviews will help you to make up your mind for choosing the best management system to satisfy your all management needs.

A one-stop destination for all your needs. But there is one thing that attracts me the most and that is its HR management feature. This human resources feature takes a big load off the HR department. They are providing you the simple HR management system which helps you to track all employee activities, check their attendance, salary, leaves, and get approvals online, simplify HR work, and deep insights with zero effort.
Timothy Gonzalez

Incredible services with world-class features, especially the ticket support system they are providing. They are providing you their full support whenever you need it. No matter whether the issue is for HR management features, CRM, or any other management system. All you need is to just raise a ticket regarding the issue you are facing and their experts will approach with the resolution less than 24 hours.
Irene Russell

The more I explore the feature of IMWCMS, the more I feel obsessed with this platform. Because it is your team workspace where knowledge and collaboration meet to achieve great things. You can plan your every project by using features like Task Management, HR Management, Milestones, and bill Management.
John Berger

Go the best experience with the IMWCMS, this platform not only offers you flexibility but also provide full support to all your business needs. The simple intuitive interface helps managers to set a clear workflow to improve productivity. But the best part is a time tracking, you can track the total amount of time each project contributor spends on their assigned tasks.
Gerald Alley
Still, Thinking To Get Started?
Just try our FREE Trial for one month and experience the most proficient and efficient way of management.
No installation
No credit card
No chaos