Project financial management software to maximize profits & minimize losses
Find the best Project financial management software that ensures cost control and project delivery.
Analyze financial data with project financial management system
Financial analysis will help you with budgets, forecasts, income, statements, and other financial documents. It drives an increase in both profitability and productivity across the company.

Control budget and finances
Manage budget and financial status of the projects. You can control how much of the budget has been spent and how much is remaining.

Send project invoices & estimates
Send professional-looking estimates and invoices to your clients. It helps you present quotes to clients, collect up-front deposits, and capture approval.

Manage project expenses
Manage expenses of the project to reduce the chances of going over budget. It helps you to make a plan, initiate, execute, and finish a project by meeting specific goals.

Quickly create project estimate
You can quickly create the project estimate and calculate the project budget that meets the financial commitment for a successful project.

Generate professional invoices
You can create professional invoices for your client and customer by filling all of your relevant business information, client information, and items.

Add all the expenses
You can add all the expenses and assess the profitability of each project. You can also compare the expenses with the project budget to make everything easy.

Send credit note to the client
It allows you to send and create a professional, customized credit note to your customer in just a few clicks. It notifies your customers that credit is being applied in their account.

Use safe way to make payments
You will use the safest way to make payments to your clients and customers. It is a place where they reliably hand over their credit card details.
Key features
Drive project profitability and financial efficiency, access project finance and improves budget management and automates project accounting processes.

Estimate
Provide an accurate estimate to your client so that they will get to know exactly how much time their project would take to complete and how much it will cost to them.

Invoice
Quickly make an invoice with the project's financial management software. The clean, user-friendly interface allows you to add new clients and manage them easily.

Payment
It involves monitoring and dissemination of the payments to the seller. It enables you to determine which projects have been already paid and which are pending.

Expenses
You will be able to track direct project expenses. These expenses like project expenses, labor expenses, like material expenses, and others.
Credit Note
Get hassle-free management of credit notes. You can easily adjust credits to invoices and can track, record, and manage with just a single click.

Finance Report
Get financial reports to get a better grasp on your financial status, you will have records that show you the financial performance and business activities of the company.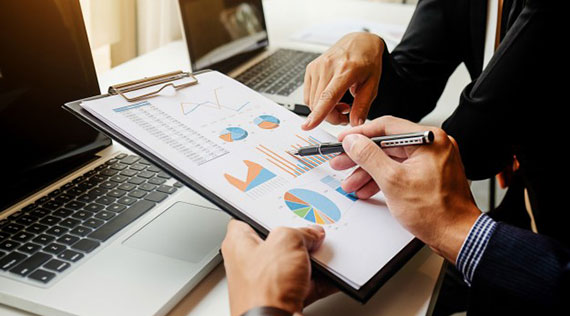 What is project financial management?
Project financial management helps you to know about how the project will be financed which includes a process to acquire and manage all financial resources for the project. It is actually a process that brings together planning, accounting, budgeting, internal control, financial reporting, procurement, auditing, disbursement, and the physical performance of the project.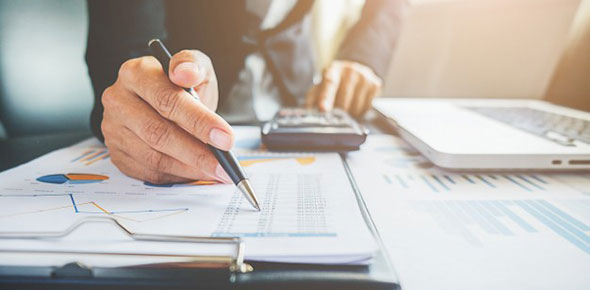 Why is financial management important?
Financial management is one of the important aspects of owners and business managers. Because it helps you to increase the wealth of the investors and the business concern. Every business owner considers the potential consequence of financial management on cash flow, profits, and the financial condition of the company.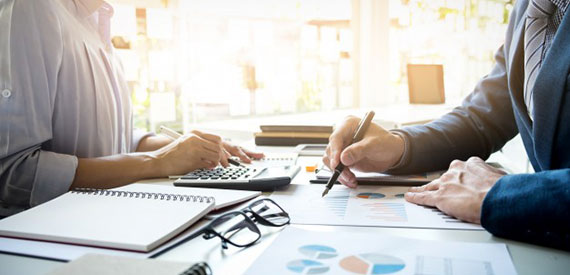 What is project financial management software?
Financial Management software is one of the best tools for analyzing and tracking the financial stability of organizations also it provides you ease for making future business predictions about your financial performance.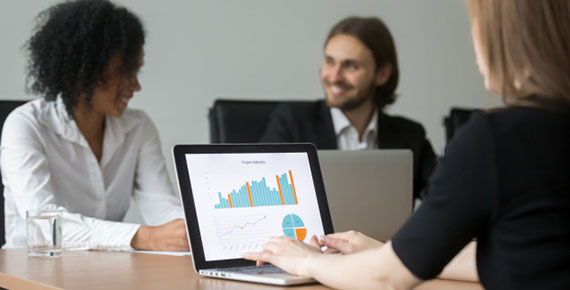 Why do you need it?
Project financial management software is the easiest way to manage project expenses, budget, cost, and revenue. Because it provides you a central place to submit project expenses details and financial- timesheet. You can track project cost, budget, and revenue, in real-time which helps you to make the right decisions for all projects and organizations.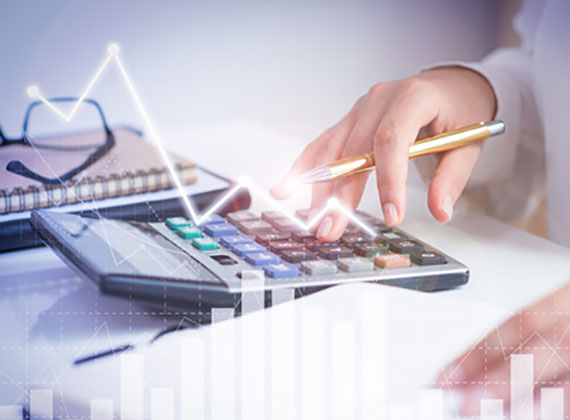 Benefits of project financial management software or solution
Financial management system helps organizations in financial planning
It helps you to provide economic stability to your organization
It'll improve your employee experience
Helps your business in the acquisition and planning of funds
It helps you to take some critical financial decisions
Improve the profitability of your organizations
It helps you to effectively utilize and allocate the funds you acquired or received.
Have a look on responses we get from our satisfied users
Our client's reviews will help you to make up your mind for choosing the best management system to satisfy your all management needs.

A one-stop destination for all your needs. But there is one thing that attracts me the most and that is its HR management feature. This human resources feature takes a big load off the HR department. They are providing you the simple HR management system which helps you to track all employee activities, check their attendance, salary, leaves, and get approvals online, simplify HR work, and deep insights with zero effort.
Timothy Gonzalez

Incredible services with world-class features, especially the ticket support system they are providing. They are providing you their full support whenever you need it. No matter whether the issue is for HR management features, CRM, or any other management system. All you need is to just raise a ticket regarding the issue you are facing and their experts will approach with the resolution less than 24 hours.
Irene Russell

The more I explore the feature of IMWCMS, the more I feel obsessed with this platform. Because it is your team workspace where knowledge and collaboration meet to achieve great things. You can plan your every project by using features like Task Management, HR Management, Milestones, and bill Management.
John Berger

Go the best experience with the IMWCMS, this platform not only offers you flexibility but also provide full support to all your business needs. The simple intuitive interface helps managers to set a clear workflow to improve productivity. But the best part is a time tracking, you can track the total amount of time each project contributor spends on their assigned tasks.
Gerald Alley
Still, Thinking To Get Started?
Just try our FREE Trial for one month and experience the most proficient and efficient way of management.
No installation
No credit card
No chaos