All-in-one Platform To ManageTeam, Tasks And Keep Track Of Work
Visual project planning, task management, and team messaging into one powerful platform

Keep full control over the team
With team management software you will have complete control over your team and can streamline and fast-track project team performance.

Monitor team's progress
Stay focused and meet goals by monitoring your team's progress, and it helps you to stay on top of what's happening in the workplace.

Work together with transparency
Boost your team's success and work together with the transparency with team management software. It helps you to improve collaboration, accountability, visibility and gives ultimately results.

Collaborate from anywhere
Collaborate with your in-house and remote team members without any problems. It enables you to make sure that everyone is on the same page.

Communicate seamlessly and effectively
Seamless and effective communication helps you to connect every member of a project team to a common set of strategies, actions and goals.

See what your team working on
Keep your eye on your team with team management software. You can organize projects, manage shifting priorities, and get work done.

Manage whole work in single place
Take your team's productivity to the next level and automate all your operations in one place so everyone is on the same page.

Share files and docs in team
Share your files and online efficiently with your clients, partners, and your team. It helps your team to work more efficiently and to be more productive.

Schedule projects and tasks
Schedule your all projects online, create task lists for your team and manage their schedules and use a calendar view to stay on top of deadlines of your projects.

Track team time spend by them on tasks
It enables you to keep track of the time spent on individual tasks and the project as a whole. You can check the accuracy of work estimates and employee effectiveness.
Key features
Improve your productivity and keep all processes smooth with team management software

Assign tasks
Assign daily tasks to your team and boost their productivity and work quality. If you want you can track the progress of each task allowing them to enter time and expenses against that task.

Add members
It enables you to add as much as the member you want in the project. Only assigned members will be able to see the project progress and notifications.

Communication
It enables you to add as much as the member you want in the project. Only assigned members will be able to see the project progress and notifications.

Time Tracking
Track your team's every activity and check their productivity so that you can increase efficiency and minimize time waste.

Report
You can check the daily work report of your employees which enables you to stay on top of your projects and manage others expectations, including your team members and stakeholders.

Calendar
It helps your team members collaborate on project planning in real-time. You will always know what's next, which increases trust, transparency, and accountability.

File sharing
Easiest and the safest ways to share files and simply make amazing online collaboration, without any worry that your files will get into the wrong hands.

Milestones
Milestones give you a way to more accurately estimate the time of the project, it reminds you about project board meetings and other important events.
Reminders
It allows you to create reminders for a task. You can set a reminder for project 1 hour before the deadline, 1 week before the deadline, and 1 day before the deadline

What is team management?
Team management helps you to bind your team together by bringing the team members closer to achieve the set targets. It provides you the ability to perform several activities that ensure a group of people carries out their work as planned.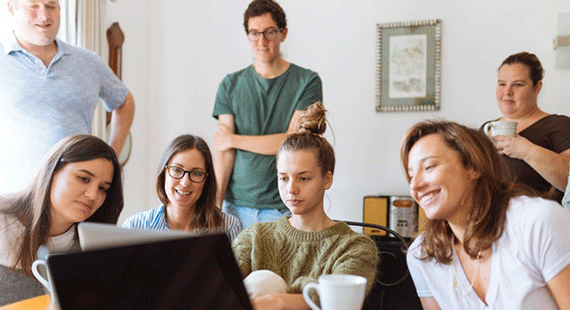 Why is team management important?
Team management is essential for the success of your company. Without team management, it is difficult to determine whether your team is heading in the right direction or not. It encourages your employees to take responsibility for their job performance and deliver effective outputs.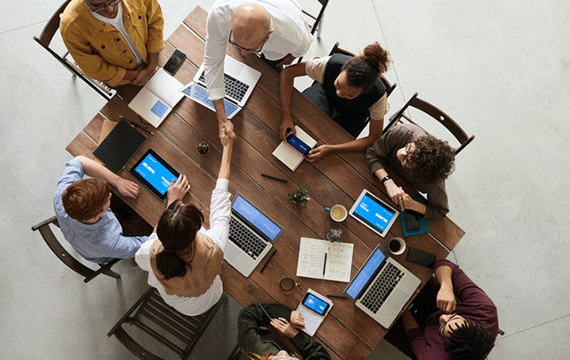 Why do you need team management software or tools?
Team Management software enhances work coordination, and team collaboration but also boosts your work quality and the team's productivity. Simple tools, like task boards, or time tracking will help you to track the everyday activity of your employees which leads to great success.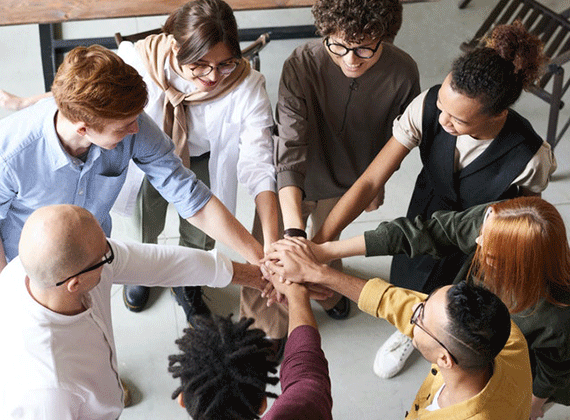 Key benefits of team management software
Client relationship management helps you build a healthy and strong business bond with your clients.
You can optimize your routine schedules and prioritize tasks to make sure customers are not ignored.
Helps you to easily prepare your monthly or weekly reports for management.
CRM provides you shared calendars, e-mail integration, document templates.
Helps you to streamline your business processes and automate everyday tasks.
Have a look on responses we get from our satisfied users
Our client's reviews will help you to make up your mind for choosing the best management system to satisfy your all management needs.

A one-stop destination for all your needs. But there is one thing that attracts me the most and that is its HR management feature. This human resources feature takes a big load off the HR department. They are providing you the simple HR management system which helps you to track all employee activities, check their attendance, salary, leaves, and get approvals online, simplify HR work, and deep insights with zero effort.
Timothy Gonzalez

Incredible services with world-class features, especially the ticket support system they are providing. They are providing you their full support whenever you need it. No matter whether the issue is for HR management features, CRM, or any other management system. All you need is to just raise a ticket regarding the issue you are facing and their experts will approach with the resolution less than 24 hours.
Irene Russell

The more I explore the feature of IMWCMS, the more I feel obsessed with this platform. Because it is your team workspace where knowledge and collaboration meet to achieve great things. You can plan your every project by using features like Task Management, HR Management, Milestones, and bill Management.
John Berger

Go the best experience with the IMWCMS, this platform not only offers you flexibility but also provide full support to all your business needs. The simple intuitive interface helps managers to set a clear workflow to improve productivity. But the best part is a time tracking, you can track the total amount of time each project contributor spends on their assigned tasks.
Gerald Alley
Still, Thinking To Get Started?
Just try our FREE Trial for one month and experience the most proficient and efficient way of management.
No installation
No credit card
No chaos