The ultimate Task Management Solution for individuals & teams
Empower your team members with easy task management for all projects. It automates task assignment, milestone tracking, and resource allocation for all phases of projects.
A great solution for every team:
Freelancer, In-House & Remote Teams

Increase your productivity
Track and limit how much time your team is spending on a particular project or task. You can visualize goals, deadlines, tasks, milestones, status updates, and to-do lists, help managers hold their teams accountable.

Collaborate easily
Get the important tasks done with easy team collaboration. Get easily connected with different departments, and make things easier to include distributed teams.


Monitor & Optimize Performance
Monitor and optimize the everyday performance of your team and accelerate sales and boost your customer satisfaction with the tasks which are performed efficiently and effectively.

Create and manage tasks at one place
Manage your delegating tasks, multiple projects, and collaborating across teams at one place.

Task Assignment
Make your teams working more productive, simpler, and more pleasant. Assign different tasks to project members or team and stay on top of all your work and provide ease to your team to hit their deadlines.

Create Subtasks
Create subtasks for any project and assign it to your team. You can create several subtasks to your team members by letting them know about the priority if it needs to be delivered by today or not.

Set Tasks Priorities
Make every task and project easy for your team by setting tasks priorities. It provides them ease to know what project is due, when it is due, and where they need to focus their time.

Files & doc attachment
Get easy files and document management and collaboration. You can share files and documents with the team and other members of the company who have the appropriate information to contribute during review cycles

Create recurring tasks
Easily create recurring tasks and set it to be due on a certain day and give a scope of work so that you can stay on schedule of your hourly, daily, weekly, or monthly

Task Tracking
Track the progress of each task to identify potential problems promptly and take suitable action. By regular task tracking, it is easy for you to identify variances of tasks and helps to keep the project on track.

Time Tracking
Track everyday tasks of your employee and find out how much time they are spending on a particular project. You can also check the accuracy of the work and effectiveness of every employee.

Task Report
Task report displays complete information about scheduled tasks including task success or failure and detailed history of all scheduled tasks within a specified period.

Task Acceptance & Notification
Get a notification on every task acceptance. You will be notified when someone makes changes to tasks that are assigned to your employees
Key features
A central hub to achieve your business goal with all its amazing key features.

Add SubTask
When you create a task you can also create a checklist and you can name it. Within those checklists, you can create as much as subtasks you want.

Progress percentage
Get a progress percentage of each task when it starts and when the task is complete. When progress percentage on project or task, it automatically updates the percentage of completion for every task group

Tasks history
The task history will show you all the tasks that you have completed earlier. You can use that history to calculate the last previous month's performance of your company and employees.

Activity View
Check the daily activity of your team, track who is working on what so that at the end you can ask your team about the overall task they have performed.

Advanced search
You will have search and filter functionalities that allow you to quickly navigate within your project management software to find out what exactly you are looking for.

Navigation made easier
Easy to use and the user-friendly experience for users. You will easily access the information or get the details of any project that you want to use.

Set status
Let your client know about the current status of their project. With the status checking you can track the progress of the regular progress and the routine tasks done by your team.

Download task lists
You can download any task list here. By downloading tasks and checklist templates you can keep your professional and personal endeavors on track.

Get notified
Get notifications when someone makes changes to tasks you created or another high priority task that needs to be completed urgently.

Send Reminder
Set reminders for every time-sensitive task. You can choose how much time your team needs to prepare a particular task and before completing time just send them a gentle reminder about the time.

Add Members
Add as much as members in task management. You can easily update members working on a project from project configurations or right from the project.

Calendar
Get a perfect plan calendar for managers and teams. It's easy to use and gives everyone the best bird's eye view of what is happening projects and tasks.

Kanban boards
You can manage your projects easily and clearly. It also helps you to maintain and visualize your workflow and tasks, for each project or workflow stage

Gantt charts
It includes notes and tags to a task that helps you to keep track of specific changes to the project or provide references for the strategy which is associated with each task.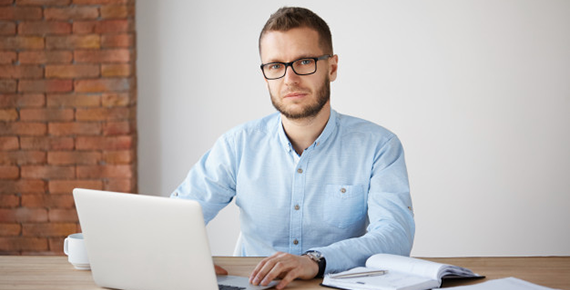 What is task management?
Task management is a smooth and simple process of managing your tasks. It helps you with the scheduling, estimation, milestones, resources, track dependencies, and helps you to make decisions when needed. It controls your work, prioritizes your tasks, tracks progress, and increases collaboration with team members. Moreover, it gives managers and team leaders more control over teams, and tasks, so that you will get better results.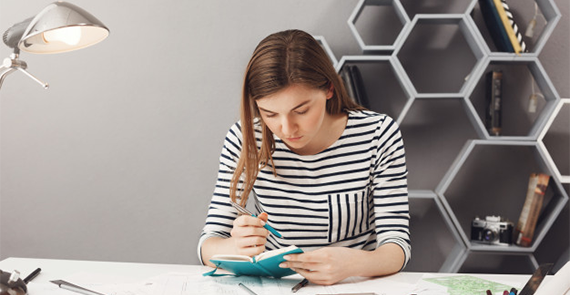 Why is task management important?
Task management is essential in every aspect because it identifies and monitors the progress of the various tasks. It is essential because it helps your team members to become more productive and work dedicatedly on every project. Moreover, it reduces the time allotted for setting priorities, encourages to give better results which will help your team to achieve success.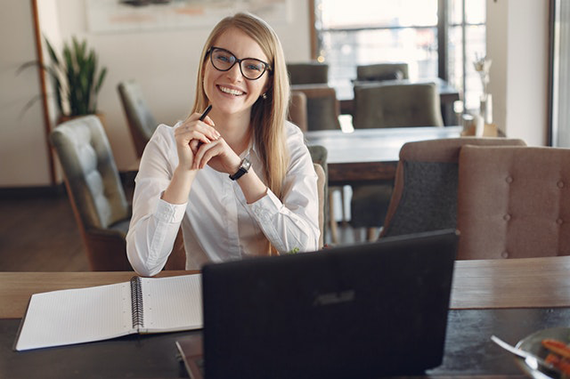 Why do you need task management software & tools?
Task management tool enables team leads and managers to monitor the time of every employee. So that you will check how much time your team is spending on a particular task. Apart from this, it allows you to track the ongoing and completed tasks, keep tasks in one place, understand an employee's workload, save time and effort. But the best thing is, it helps you to stay on schedule and hit deadlines.
Key benefits of task management software or tools.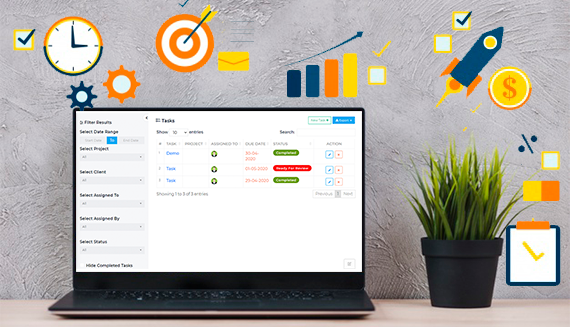 Task management comes with endless benefits. No matter if your business is small or large, a it unquestionably juggles numerous projects, tasks, plans, and people. Apart from this, there are a variety of tools available in that can help you to drive a project forward:
Team Collaboration in real-time
Ability to manage risks, budgets, and forecasting
Document sharing
Set Priorities
Track Project Status
Team Accountability
Able to monitor timeline
Why manage tasks with IMWCMS?
IMWCMS is the one place destination where you can fulfill all your business management needs.

One single tool to satisfy all your business management needs rather is for HR management, CRM management, or project management.

No need to spend money for different tool purchasing. Take a trial of 30 days and make up your mind.

Work with transparency, easily manage tasks, collaborate with a team, successfully deliver all projects to your valuable clients.

Manage all HR tasks and easily handle your remote team with Work collaboration with the remote team.
Have a look on responses we get from our satisfied users
Our client's reviews will help you to make up your mind for choosing the best management system to satisfy your all management needs.

A one-stop destination for all your needs. But there is one thing that attracts me the most and that is its HR management feature. This human resources feature takes a big load off the HR department. They are providing you the simple HR management system which helps you to track all employee activities, check their attendance, salary, leaves, and get approvals online, simplify HR work, and deep insights with zero effort.
Timothy Gonzalez

Incredible services with world-class features, especially the ticket support system they are providing. They are providing you their full support whenever you need it. No matter whether the issue is for HR management features, CRM, or any other management system. All you need is to just raise a ticket regarding the issue you are facing and their experts will approach with the resolution less than 24 hours.
Irene Russell

The more I explore the feature of IMWCMS, the more I feel obsessed with this platform. Because it is your team workspace where knowledge and collaboration meet to achieve great things. You can plan your every project by using features like Task Management, HR Management, Milestones, and bill Management.
John Berger

Go the best experience with the IMWCMS, this platform not only offers you flexibility but also provide full support to all your business needs. The simple intuitive interface helps managers to set a clear workflow to improve productivity. But the best part is a time tracking, you can track the total amount of time each project contributor spends on their assigned tasks.
Gerald Alley
Still, Thinking To Get Started?
Just try our FREE Trial for one month and experience the most proficient and efficient way of management.
No installation
No credit card
No chaos